Daniel Newman: Principal Welder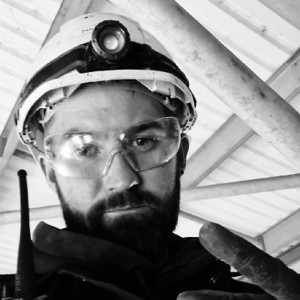 What is your role at Thalia?
I am the Principal Welder at our plant in Milton Keynes. I am in charge of site-wide Welding and Fabrication from design to installation. I also lead major repair works and continuous improvements around the site.
What attracted you to the Waste Treatment industry?
I've always been heavily involved in plant machinery within a different industry, from the mechanical aspect and welding. I was approached about the role at Thalia and I came for a site tour.  Once I saw all of the equipment and the possibilities to learn and grow in a new environment, I was sold.
Are you passionate about waste and if yes, why?
I feel proud to be part of a system that turns waste into energy, I feel it's the way forward for the future of waste disposal. When I tell people I work in the waste industry I always get a mixed response, but once I explain the process, they always become intrigued and want to know more.
What do you like most about your role on the business?
The best part of my role  is my team and the people around me. Not every job in the waste industry is glamorous however, when you have a team like we do here it makes it all worth while. It's a very versatile role in the fact we cover the entire Milton Keynes. No two days are ever the same. I also have the opportunity and support to be innovative here at Thalia, continuously improving processes and health and safety around the site.
What skills and experience does someone need to be successful as a Welder?
You need to have a certain mindset to thrive in the positions I've been in, always contest standards and try to improve how things are done. A good engineer always thinks out the box and tries to find the root causes of issues and address them, rather than keep fixing the same problems.
How would you describe the culture at Thalia?
I feel even if you speak to contactors that have been on-site at Milton Keynes, they will have the same view as I do. It's a great place to work with an amazing team throughout the departments.