Food Waste Action Week 2023 – Win. Don't Bin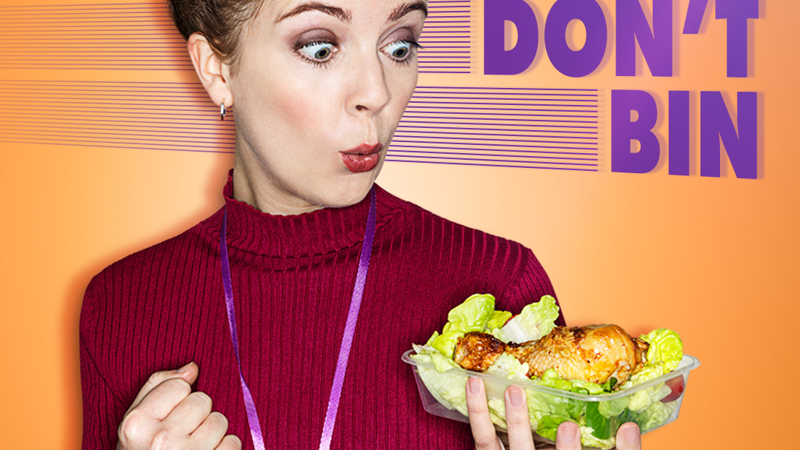 The UK's biggest annual food waste reduction campaign is back!  We're proud to announce that on March 6 we'll be supporting Love Food Hate Waste's Food Waste Action Week campaign.  
Food Waste Action Week 2023 takes place 6 - 12 March with the theme: Win. Don't Bin.  
We will be joining Love Food Hate Waste to show how you can save time and money by making the most of the food you buy. 
This year's rallying cry of Win. Don't Bin starts a week of action which brings the nation together to save time and money by making the food we already have go further.  
With a bit of forward planning here, and a dash of savvy storage there; you can enjoy those little winning moments in life of having tomorrow's lunch sorted the night before or defrosting that spare portion of spag bol for a quick and easy dinner. 
Did you know... 
According to WRAP, 70% of the food that is wasted in the UK is wasted by citizens in their own homes. That's 4.5 million tonnes of food that could have been eaten being thrown away every year. 

 

81% of citizens are concerned about climate change, however only 37% realise the connection with wasting food. (WRAP research June 2020).

 
There is a huge environmental impact caused by food going to waste. Not only the harmful greenhouse gases created by producing food that isn't used, or even from the food rotting in landfill - it's also the waste of all the precious resources that it takes to bring that food to your plate – the land, water, energy and hard work. 
We can make a huge impact when it comes to reducing the amount of food that goes to waste in the UK – the power is in all our hands. 
Throughout this week we'll be posting top tips and facts on our socials so join us in getting involved and find out how you can save time and money.