Getting #RealAbout Recycling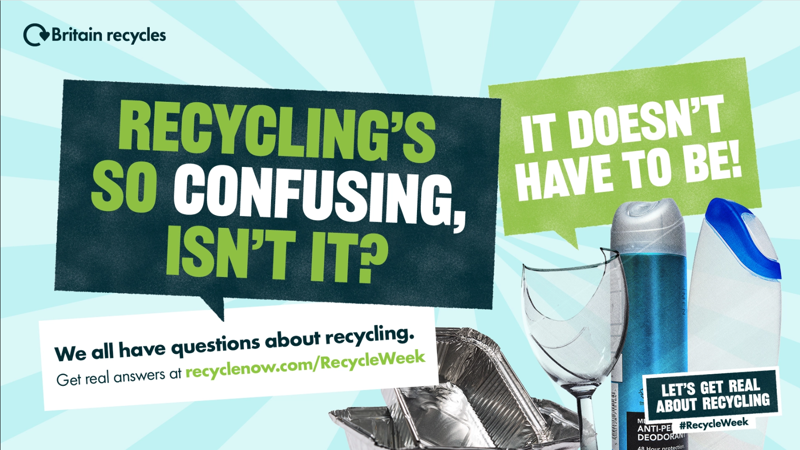 October saw national Recycle Week take place – Recycle Now's flagship annual event which is a celebration of recycling across the nation.  
Last year's campaign was the most successful to date – with over 29 million digital impressions, and 82% of people saying they had changed their behavior as a result of seeing Recycle Week 2021 content. 
This year's theme was 'Let's get real about recycling' and Thalia Waste Management supported the campaign across our waste treatment sites.   
At Allerton Waste Recovery Park, Yorkshire, local communities were encouraged to donate unwanted textiles clothing, bedding, and towels to their local charity shop.   
The Isle of Wight site used the week to show Island residents how recycling the right way can really make a difference. Making sure we all rinse our own recycling at home before recycling and making sure we put the right thing in the right bin really makes a difference to start with.  
Milton Keynes Waste Recovery Park got charged up about recycling batteries the right way and Waterbeach, Cambridge, encouraged us to make sure food stuffs are rinsed from plastic packaging to help make sure we are processing better quality recycling and preventing it from entering landfill. 
We often wonder if our recycling really makes a difference, but it really does. Of course, recycling stops tonnes of rubbish being buried in landfill, but it also saves money. It costs 8 times more to send your recycling to landfill than it does to recycle it. 
In the UK, recycling saves about 10-15million tonnes of carbon emissions a year, which is the same as taking 3.5million cars off the road.*  
Make sure to check locally what items you can recycle - not all areas are the same. People can check on their Local Authority website or through Let's Recycle website
*(figures from WRAP)